In short, NFTs are a certified digital art for anyone who buys, wins whenever they use it.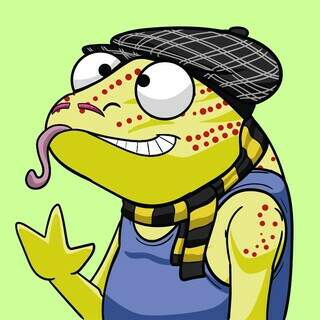 Calango Doido is another group formed here by brothers and friends who saw a business opportunity in NFT. Now, they want to bring together musicians from across the country to a music festival. The company, which emerged in April, claims to own the world's largest stock of NFTs, with 2 million tokens.
Abbreviation for "non-fungible token", technology assigns value to a piece, for example, a digital art. In short, an NFT is a certificate that authenticates a virtual or physical work and guarantees someone the right to own it. For example, you buy a cartoon or a song and whenever someone reproduces it, the owner wins.
The Side B Talked to three members of the team who explained everything about this innovative way of making art, how it works and what it does for business.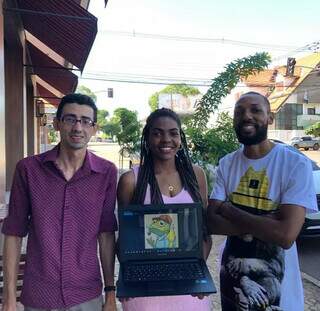 The first phase of the initiative began with brothers Anderson de Castro, 33, Vanessa Castro, 35, and Andresa Castro, 25. Then came the other members, Bruno Galleys (UX-Web Dev). Brennan Arora (Extension Manager) Fabiano Foscaches (Audio Visual Producer) João Braga (Audio Visual Director) Leopoldo Lopez (legal counsel) and Leon Matos (digital artist).
Anderson de Castro, a system analyst, explains how it is possible to make money with NFT, whether in the role of creator or buyer. "I buy this art from you and I can take advantage of it commercially and sell it. The moment I want to sell it to someone else, as an artist you get a royalty on it. There is a more straightforward and automated way to do this as long as the work continues. It's all done digitally, "he says.
With multiple values, being in the millions, NFTs may be inaccessible to some people. Therefore, the Campo Grande Company decided to enter the field with a different perspective. According to Anderson, the idea is for the general public to have access to information on the subject and the means of obtaining their own digital certificates.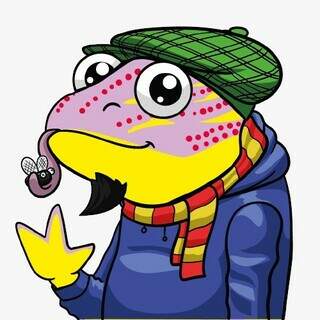 Anderson talks about technology in the context of the Internet and the current phase of its transition. "We have a collection that democratizes access. Our proposal is to bring these technologies to a level of understanding and how they embrace these opportunities, as we move into this new phase of the Internet." "People who are well-informed will be able to enjoy these benefits," he says.
Calango Doido is based on three values: educational, cultural and social. The way to bring the team to the NFT is to create a fair, which should be held in the city next year. The event will be a way to bring fans of the technology together and promote the business.
The creator highlights how NFT will be applied to access and access to the festival, which will feature national and international attractions. "The NFT's collection is a community, so what we're building with Calango is a community that will be at its peak within the festival. The main point of the festival is to use NFT as an entry ticket," he says.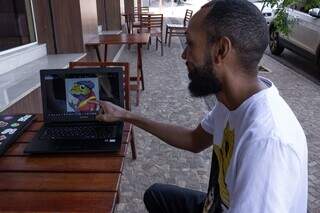 In the pre-sale phase, people can buy Calango Doido's NFT at a low price, about R $ 1. The price follows this estimate, as purchases are made in cryptocurrencies. In the third and subsequent phase, called the public sale, the price goes up to R $ 10.
Thinking about the future, Anderson sheds light on why Kalinga Divide is working on the current project. "Three years from now, it will be inevitable not to use this technology. Our intention is to speed up the process of understanding these people so that they can move forward, because that is where the greatest opportunities will be," he concluded. Derived
For those who want to follow the work, the profile on Instagram is @calangodoidonft.
Follow or follow Side B Instagram @ladobcgoficial, Facebook and on Twitter. Do you have a suggestion guide? Post on social media or Straight from the road Via WhatsApp (67) 99669-9563 (call here).
.